We change every breeze into mega-watts.
Omexom Renewable Energies Offshore
Offshore is our passion.
In meteorological terms, wind is somewhat clinically described as "strong currents of air" that are created in part by "spatial differences in air pressure distribution." We at OMEXOM OFFSHORE see wind as something more than just that. Our key area of expertise is the generation of wind electricity at sea.  This is combined with
a focus on the accompanying electrical substations, which form the heart of any wind farm.
For us, the longevity of our offshore wind farms is crucial, which is why each step, from planning to operation, is handled with the utmost care and technical dedication. This mix of engineering excellence and the human aspect of creating new possibilities makes working with OMEXOM OFFSHORE both profitable and a pleasure.
Safety of our facilities and our employees is our top priority.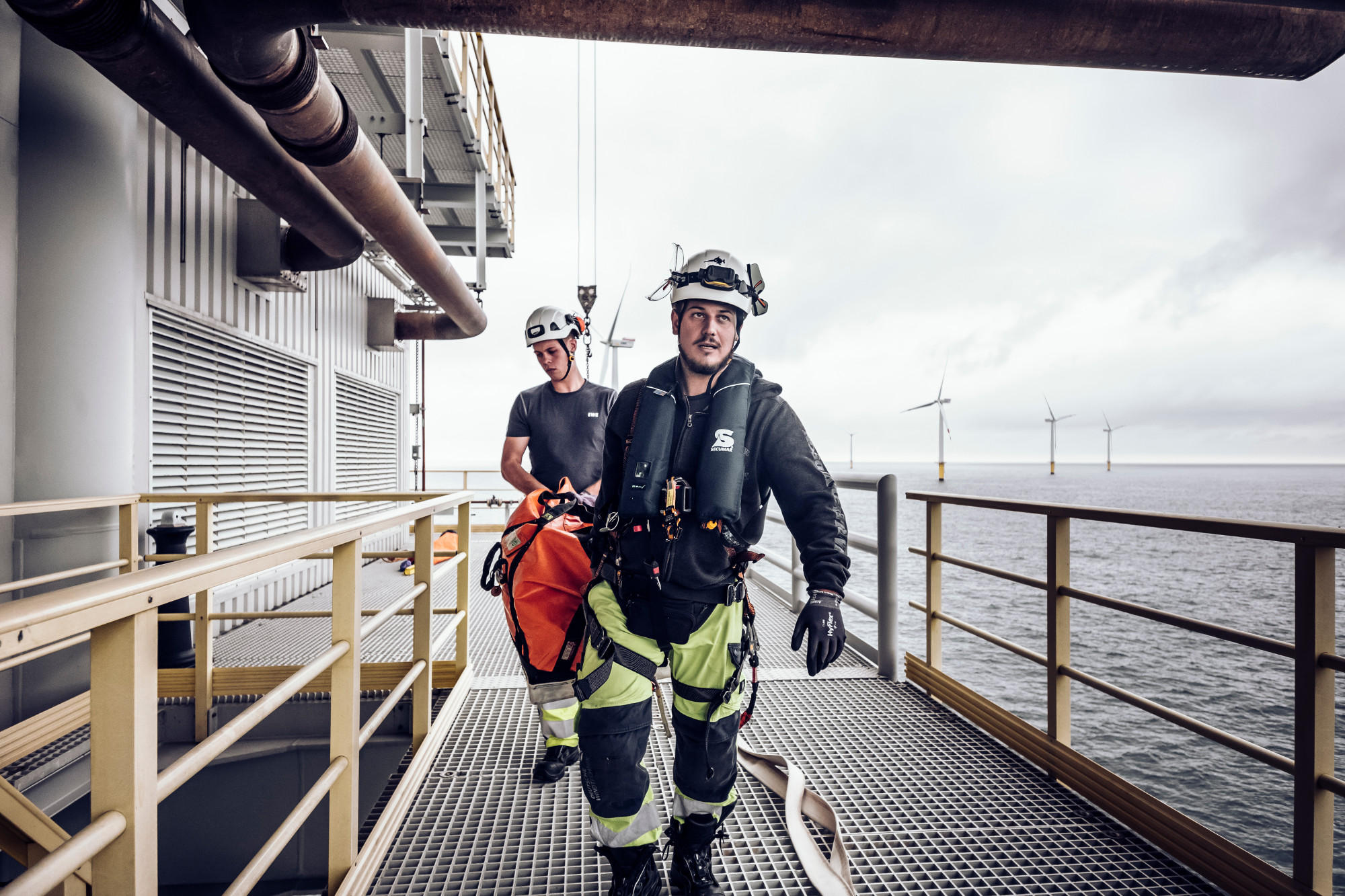 The teams make the difference
Aside from operative planning, it's essential that every wind farm has the right team, who meet every challenge with a realistic and economical solution. Without our highly qualified specialists and professionals, OMEXOM OFFSHORE would just be another service provider in the branch. What makes us stand out is our "can-do" mentality, a feeling of community, and our vast technical experience in the field.
We examine the smallest of details in order to see the entire picture.
Irina Lucke
Divison Lead Offshore
Our Services
We take a holistic approach to each of our offshore projects, viewing them as a closed lifecycle. Our offerings include the entire range of services from feasibility studies to planning and construction of facilities, as well as cold and hot commissioning of wind farms, and the injection of generated energy into the power grid. We can also handle the direct marketing of electricity upon request and take care of the complete dismantling of the facilities at the end of the wind farm's lifetime. Our comprehensive service is designed to provide our customers with worry-free and seamless project management.
Omexom Offshore portrait (DE)