We change every breeze into mega-watts.
Omexom Renewable Energies Offshore
Offshore is our passion.
The wind is a fascinating element that inspires and challenges us.
Whether on land or at sea, the wind tells the greatest stories and moves everything it touches.
We harness all of this potential and convert it into energy. From every breeze, we generate renewable energy. We focus our experience and expertise on the heart of every wind farm: the electrical substations.
For us, the longevity of our offshore wind farms is of paramount importance, which is why every step, from planning to operation, is characterized by the utmost care and technical expertise.
Safety of our facilities and our employees is our top priority.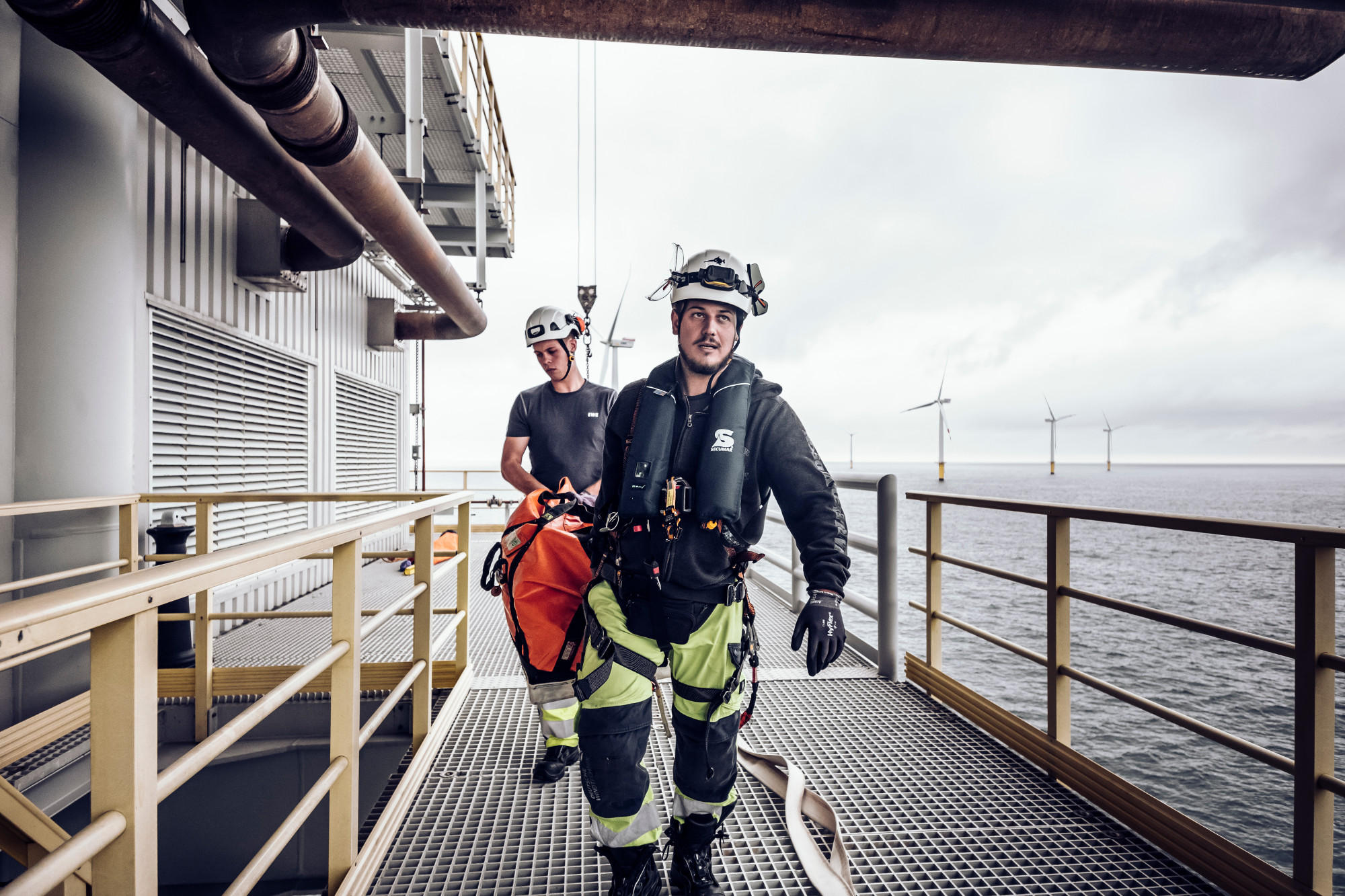 Our teams make the difference.
Our unique 'can-do' mentality is a central component of each of our offshore projects. We deploy highly skilled specialists and experts to tackle every challenge and find realistic and cost-effective solutions. We take pride in our team's willingness to think outside the box and pursue innovative approaches to deliver the best possible results to our customers.
Offshore is always demanding, but never impossible.
Irina Lucke
Divison Lead Offshore
Our Services
We take a holistic approach to each of our offshore projects, viewing them as a closed lifecycle. Our offerings include the entire range of services from feasibility studies to planning and construction of facilities, as well as cold and hot commissioning of wind farms, and the injection of generated energy into the power grid. We can also handle the direct marketing of electricity upon request and take care of the complete dismantling of the facilities at the end of the wind farm's lifetime. Our comprehensive service is designed to provide our customers with worry-free and seamless project management.
Omexom Offshore portrait (DE)